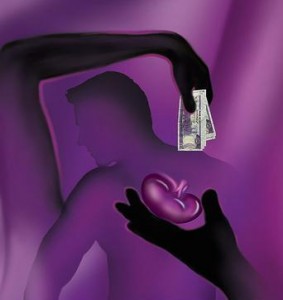 North Cantt Police on Friday arrested seven people from Lahore who were involved in an illegal business of kidney transplant. The gang was caught from a rented house situated in Ameer-ud-din Park near Taj Pura. SP Operations Hashmat Kamal told that when police raided at the house a man was lying unconscious on a stretcher for operation.
Police told that the gang has been running this business for one year and they used to sell the kidneys and other organs to foreigners and rich people. Their main buyers are Middle East countries including Saudi Arab, U.A.E, Bahrain, Kuwait, Qatar and Syria.
DIG Operation Ghulam Mahmood Dogar told that these criminals used to transplant the kidney for Pk Rs. 700,000 up to one million and they give about 150,000 to 200,000 to the donor. Dr Hanif, gang leader, was also arrested while the Police has seized all the medical instruments during raid.