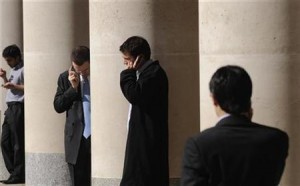 Cell phone use has risen hugely since they were introduced in the early 1980s, with 5 billion in use today. The experts from World Health Organization (WHO) told that the excessive usage of cell phones can cause cancer or certain types of brain tumors.
A working group of 31 scientists from 14 countries meeting at the WHO's International Agency for Research on Cancer (IARC) said a review of all the available scientific evidence suggested cell phone use should be classified as "possibly carcinogenic."
Jonathan Samet, chair of the IARC group, said that some evidence suggested a link between an increased risk for glioma, a type of brain cancer, and mobile phone use.
The WHO's position has been keenly awaited by mobile phone companies and by campaign groups who have raised concerns about whether cell phones might be harmful to health.