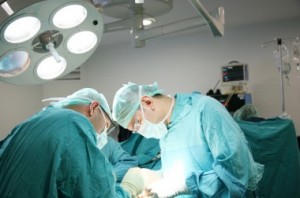 First prostate gland surgery equipment has become functional at the urology department of the Lahore General Hospital (LGH). The machine purchased at a cost of approximately Rs12 million and it is the first laser machine of its kind installed in Pakistan.
Prof Dr. Ahmed Salman Waris and his team including Dr. Khizer Hayat, Dr. Khalid Hussain and Dr. Fawad Nasrullah successfully conducted the first surgery with this machine on Saturday.
LGH Principal Prof Dr. Tariq Salah-ud-Din says that patients suffering from kidney and bladder diseases now need not to go abroad for treatment as this facility has been provided at LGH free. He says the up-gradation of LGH departments is in progress and best use of funds will be made to enhance facilities at the leading healthcare institution.