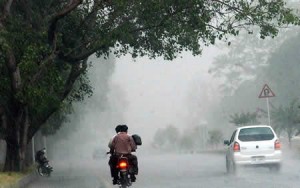 Monsoon is a blessing in hot days of summer. Seeing clouds in the sky make people to thank God. For last three days the intensity of heat has been decreased due to rain in various parts of the country and it may rain for next few days as well.
MET department forecasts rain for next 36 hours and on the same side Flood Forecasting Division is also reporting low flood in the Indus at Tarbela, in the Kabul at Naushera and the Ravi at Balloki. Scattered thunderstorm/rain is also expected over Kashmir Lahore, Gujranwala and Rawalpindi divisions.
Roads and streets are immersed in rainwater and supply of electricity is also affected in different area. On the other hand the two provinces Sindh and Balochistan continued to face hot and dry weather.