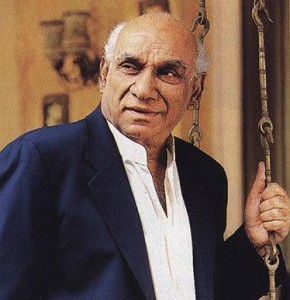 After 2004, directing a big block buster film Veer Zaara Yash Chopra said good bye to the studio floors. Now after seven years, 78 years old, Yash Chopra is returning back to say "Sound, Camera, & Action".
He is going to sign Shahrukh Khan, Katrina Kaif and Anushka Sharma for his upcoming project. The name of film is not decided yet but the cast is final. A.R Rehman will give the music of film. Talking with media, Yash Chopra told that he has no idea whether this is a right move or not.
Chopra started his film making career in 1950 as an assistant director to his brother B.R Chopra. Being a director his first film was 'Dhool ka Phool" released in 1959. Now we hope that an old fashioned soul and today's modern stars will attract the huge audience towards cinemas.