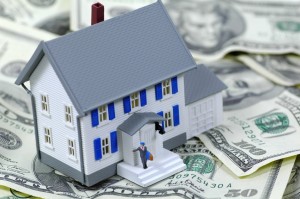 On the property evaluation of our political leaders Chief Minister Shahbaz Sharif found a richest member of the Punjab Assembly with assets of Rs489.64 million in the country and abroad.
His assets in Pakistan include a property in Murree worth Rs16.60m and agricultural property of Rs6.9m. He has shown an investment of Rs20.85m in sugar, textile and paper mills. He owns a gifted Land Cruiser worth Rs20.81m. He has secured mortgages of Rs146.25m and has liabilities of over Rs6m. He has Rs5.75m in bank account.
Mr Sharif has declared the value of his four properties in the United Kingdom at Rs175.6 million. His wife Nusrat owns a non-agricultural property of Rs177.20m and an agricultural land of Rs51.53m. Mr Sharif's second wife Tehmina owns jewellery worth Rs5m and two cars.
Glance on property of other politicians
Abdul Qadir Gilani, son of Prime Minister Yousuf Raza Gilani, has assets of Rs110.234m.
Chaudhry Moonis Elahi, son of former Punjab chief minister Pervaiz Elahi, owns properties worth Rs128.67m.
Sheikh Allauddin has assets of Rs1.10 billion, including investments of Rs333.64m in various commercial, financial and production units
Tariq Mahmood Bajwa has assets of Rs107.25m, including a flour mill worth Rs75m.
Speaker Rana Mohammed Iqbal has assets of Rs10.12m, including an immovable property worth Rs9.5m.
Ahmed Mujtaba Gilani, younger brother of Prime Minister Yousuf Raza Gilani, has 23 acres of agricultural land worth Rs4.6m, 200 kanals of farmland worth Rs625,000 and a plot worth Rs141,667.
Rana Sanaullah has assets of Rs42m