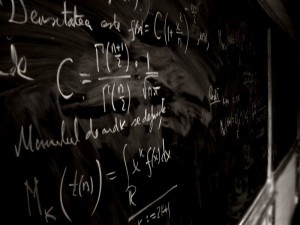 Future Biz Technologies (FBT) is organizing online mathematics competition starting from Wednesday, June 15. This competition will be held country wide on mathlete.pk
Students can participate in the competition through online registration by June 15. Each candidate will have to submit entrance fee Rs100 through a scratch card. Each quiz will have 25 questions having four possible answers. Contestants will have 90 seconds for each question.
FBT Chief Executive Muhammad Nadeem Chaudhry said after initial online competition, first 100 contestants would be selected a second round of on-ground screening in Lahore, Karachi and Islamabad.
Of these contestants, only five top contestants would be selected in each age-group category for a grand finale to be held at Lahore Expo Centre on July 30.He said the winners of the contest will earn scholarship prizes as well as bonus prizes. The top three winners in each category will get Rs100,000, Rs50,000 and Rs25,000 prizes.