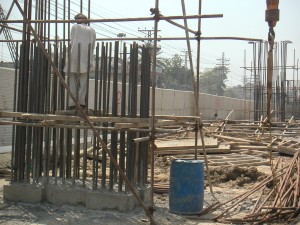 Deadline to finish Kalma chowk project is nearer and nearer and this unrealistic time limit pressurizing the workers and engineers. If this project would complete under stress then it would affect the quality.
Communication and Works Department's Joint Action Committee chairman Engineer Safdar Raza told that Mughalpura overhead bridge was completed well in time under pressure from the chief minister but it contained many faults.
He said that Kalma Chowk was under immense pressure to meet the deadline of Aug 14 which was "technically and humanly not possible". They were doing everything to meet the target under pressure from the government knowing  well that the time naturally required for ably constructing anything should not be compromised.