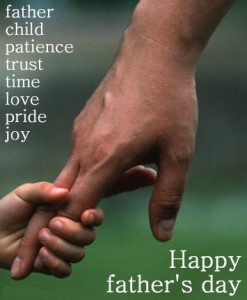 People around the world celebrated the day on Saturday. Father's Day is marked on the third Sunday of the month of June every year in various countries, including Pakistan. The day is celebrated on different dates worldwide and typically involves giving gifts, special dinners for fathers, and family-oriented activities.
The first observance of the Father's Day actually took place in Fairmont, West Virginia, on July 5, 1908. It was organised by a lady who wanted to celebrate the lives of the 210 fathers who had been lost in the Monongah Mining disaster, in Monongah, West Virginia, on December 6, 1907.
Various TV channels and radio stations held special programmes in connection with the Father's Day with active participation of children from across the country. Besides these programmes, some TV channels also asked the youngsters to send text messages to their fathers, which were displayed on those channels.