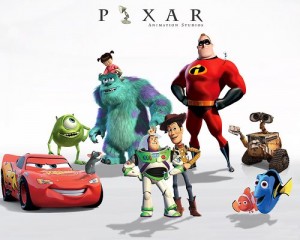 Pixar is a pioneer of computer animation that was born in 1980's and today celebrating its 25 birthday. Pixar is one of the most successful studios that has made number of animated feature films.
The studio has earned 26 Academy Awards, seven Golden Globes, and three Grammy Awards, among many other awards and acknowledgments. Pixar has produced twelve feature films, beginning with Toy Story in 1995. It was then followed by A Bug's Life, Toy story 2, Monster's Inc., Cars, Finding Nemo and many others. All 12 films that Pixar has produced have been largely successful both critically and commercially.
In honor of Pixar's 25th anniversary, YouTube member NkMcDonalds put together a video montage of twelve feature films and 20 short subjects.