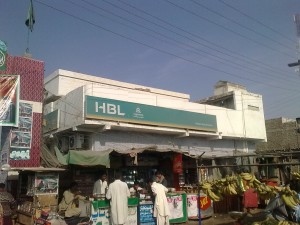 On last Saturday, 4 robbers looted Rs2.2 million in cash from HBL branch, Eimanabad. Police told that four armed men entered the HBL branch at 12:30pm and snatched the gun from a security guard. They locked bank staff and customers in a room and escaped after looting the cash.
Bank operational manager Farooq told the police the robbers took away Rs2.096 million from the bank and Rs116,000 from two customers.
Police have registered a case and are investigating.