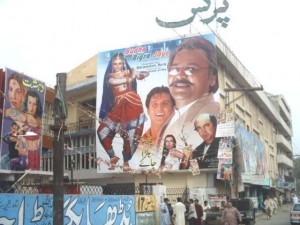 A film delegation consisting of film producers, directors and actors had a meeting with MNA Hamza Sharif in which Reema Khan asked the Punjab Government to provide interest free loans to film producers for the revival of Pakistani cinema.
In the four hours meeting, Reema Khan raised many issues in which she insisted that the Bollywood and Hollywood movies should be banned for few days around both Eids. She also proposed the government to hold provincial and regional level film awards. She asked for the government support in making a film lab in Pakistan that should be equipped with latest tools and equipments.
Syed Noor, Shan, Shehzad Gul, Pervaiz Kalim, Ghulam Muhayyudin and Shazia Manzoor were also the part of delegation.