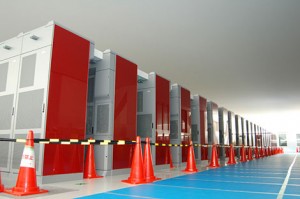 The title of World's fastest machine is given to a Supercomputer manufactured by Fujitsu Company in Japan. K supercomputer is 3 times faster than the previous title-holder and is capable of performing eight quadrillion calculations each second. A quadrillion is one followed by 15 zeroes and in computer jargon the speed is known as 8.2 petaflops.
The previous fastest machine was the Chinese computer Tianhe-1A, which was clocked at 2.507 petaflops and highlighted the emergence of China's growing technological and economic power.
The K Computer is also more powerful than the next five systems on the list combined. The system is deployed across 672 computer racks and has a power consumption of 9.89 megawatts.