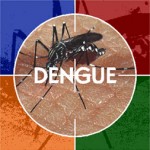 Eight dengue patients were confirmed by senior bacteriologist Dr Zarafshan Tahir and two were diagnosed by Jinnah Hospital doctors. Another dengue patient was reported at Services Hospital.
Some hospitals are making emergency arrangements to treat dengue patients. The Jinnah Hospital administration has formed Dengue Surveillance Cell and appointed senior registrar Dr Zeman Khan as the focal person.
Dr Zeman Khan said all diagnostic facilities were available at the hospital for dengue patients and added that anti-mosquito measures had been taken at the health facility and a 23-bed dengue ward had been set up in the Medical Unit-I.