It would be surprised to know that two experts in their own field reshuffled to such departments in which they have no experience. From some reliable source Mobilink Management decided to shuffle its Marketing and Sales head.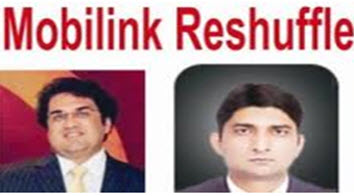 Bilal Munir Sheikh, who is currently the vice president, marketing department, will be given the headship of sales department, while Jehanzeb Taj, who is currently heading the sales department will look after the marketing of Mobilink.
This decision is very surprising that Bilal Munir Sheikh is known for his expertise in marketing and brands, while Jehanzeb Taj's strength is sales and with this development, they both will be heading their respective departments with almost no prior experience.
Some industry analysts said that Mobilink is probably trying to diversify the skill set of both the VP's but such tries could be harmful in related decisions.