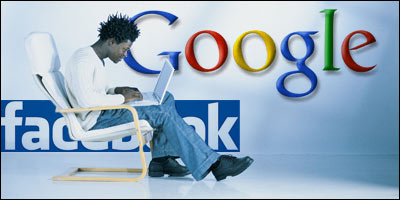 Google has recently launched a social network service that is Google+ which is considered to be the biggest rival of Facebook. Google is also known as king of internet search engines. Just like Facebook you can share messages, comments and pictures but in addition it offers some exciting features like circles, hangout, sparks, huddle etc.
'Circle' allows you to add new friends in the group to whom you can share different content like pictures or messages. The best thing about it is that you can define who can view your updates. Google says that "It gives you the option of separating your Friends from Just Friends, Relatives, Family and of course your boss."
'Spark' unites the people in a group who have common interests. This feature lets you choose from a list of interests or to enter your own specific interest. Then it gathers all relevant content from the web about that topic and allows you to control which circle views what content.
'Huddle' is a type of group messaging. Just like Facebook, it allows you to make a group chat.
'Hangout' is the most exciting feature of Google+ that could be a possible killer of Facebook. This feature allows the users to have a video chat whether in form of group or between two people. You can create hangouts of up to 10 people.
Besides the above listed four features, there are other features like Stream which is similar to your Facebook newsfeeds. Another important feature is the instant upload. The photos and videos from your mobile can be shared instantly. You can take a photo and it uploads to your Picasa or YouTube account and then you can share those photos and videos via Google+ to specific "circles."
Facebook has 700 million users till date where the Google+ did not launched worldwide but its exciting new features raise the question that who will win the race?
http://www.youtube.com/watch?v=T1-akngB7GE