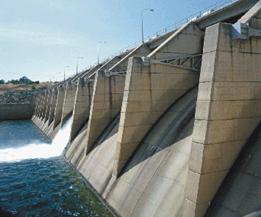 Federal Minister for Water and Power, Syed Naveed Qamar said that the development of 12 small dams would help socio-economic uplift of remote areas of the country. This new project would raise the employment opportunities in the country. It is planned to construct 12 dams in four provinces. President Asif Ali Zardari has inaugurated this project and he wish to complete it soon.
Besides irrigation of one million acres of cropped area, which is the main purpose of the dams, the development of 12 dams will give a benefit to generate 58,000 jobs and emancipation of women through allotment of developed irrigated land around the dams.
Chairman Wapda, Shakeel Durrani briefed the meeting on the current status of the small dams' project. He informed 12 dams would be constructed in two phases in all the four provinces with storage capacity of 4 MAF flood water.
In first phase Winder and Naulong dams will be constructed in Balochistan, Kurram Tangi in KPK, Darwat and Nai Gaj dams in Sindh and Ghabir dam will be constructed in Punjab. It was also informed Exim bank China and Economic Affairs division has signed MoU to provide $700 million for small and medium dams by the Exim Bank.