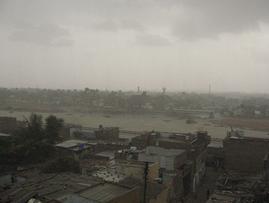 City District Government Karachi (CDGK) has established 'Rain Emergency Centers' in various parts of the city for keeping people safe from upcoming monsoon season.
The Emergency Centers are directed to work round the clock and ensure the provision of instant help and assistance to citizens during rains.
Acting Administrator Karachi Muhammad Hussain Syed has directed officers of Works and Services Department to ensure the establishment of emergency centers in all zones of the city.