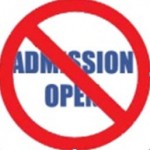 The Akhtar Saeed Medical & Dental College and Continental Medical College are restrained by UHS from new admissions.
Two more colleges were under observation and could be restrained from making admission. Sources revealed that nine private medical colleges were being run by the influential people of the country but most of them were not meeting standards set by Pakistan Medical & Dental Council and UHS.
Affiliation Committee of UHS visited Continental Medical College and submitted its report to UHS. The committee in its report said that the deficiencies observed during the visit of Affiliation Committee will be handed over to Continental Medical College. The college will submit its comments on the observations within one week. The Akhtar Saeed Medical & Dental College was also restrained from making admissions for the session 2011-12 on the same grounds.
A surprise inspection of the college/hospital will be carried out to assess if the deficiencies reported by the Affiliation Committee have been rectified or not.