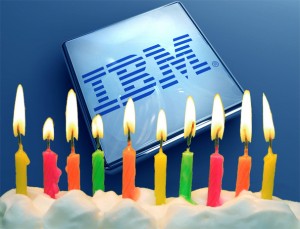 US technology pioneer IBM turns 100 years old on Thursday. With a market capitalisation of $197 billion, IBM is the world's 14th most valuable technology company. IBM claims to hold more US patents than any other company and five of its employees have won Nobel prizes for physics.
Over the years, rivals have mocked IBM's corporate culture of conformity but that has not stopped the Armonk, New York, company from being at the forefront of technological innovation.
The celebration was aptly held at IBM's Thomas J. Watson Research Center — named after IBM's founder and initial CEO – because research and innovation has been such a driving factor for IBM over its 100 years. And more than 30 members of the Watson family were in attendance at the event. IBM also debuted its "Wild Ducks" film, a tribute to IBM clients who have defied conventional wisdom through new approaches to building their businesses.
At the event, Hamm reiterated his position. He said IBM's is "an intentionally created culture. For any company to survive for 50 years you have to have a set of beliefs you hold dear. And you have to be willing to change everything else in the company."
Ken Chenault summed it up best when he said: "Even at 100 years old IBM will remain one of the youngest companies on this ever smarter planet."