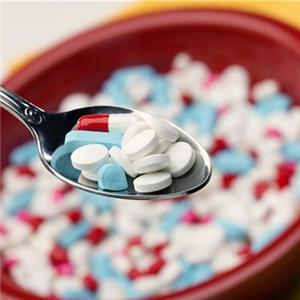 The workshop titled 'Modern Applications of Combinatorial Chemistry' was organised by the COMSTECH in collaboration with International Centre for Chemical and Biological Sciences (ICCBS) of the University of Karachi and Commission on Science and Technology for Sustainable Development in the South (COMSATS). Chemists from different Islamic countries have called for investing in research and development of drugs against poor man's diseases.
ICCBS Director Dr Muhammad Iqbal Choudhary underlined the need to focus attention on poor man's diseases prevalent in the developing countries and stressed the need to make investment for research and development in this sector.
Poor man's diseases include a range of diseases caused by individual pathogens, and groups of conditions caused by related microbial species. They are spread by animal hosts such as dogs, fish or by vectors such as mosquitoes, black flies, snails, bugs and common houseflies.
This workshop is sixth of the series of the international workshops COMSTECH has planned for the current year. Thirty-five scientists, science policymakers, researchers and trainers from Egypt, Turkey, Nigeria, Sudan, Malaysia, Taiwan, Sri Lanka and Pakistan are participating in this three-day workshop which will end on 16 June.